No one should dare to remake 'Mother India': Vidya Balan
No one should dare to remake 'Mother India': Vidya Balan
Remaking Mehboob Khan's Oscar-nominated "Mother India" is an unachievable feat, says Vidya Balan and if someone dared attempt this, she wouldn't be a part of this.
As a tribute to 100 years of Indian cinema, Vidya has donned Nargis' look from the 1957 cult film "Mother India" and Meena Kumari's from the 1962-classic "Sahib Bibi Aur Ghulam" for Cineblitz's special edition.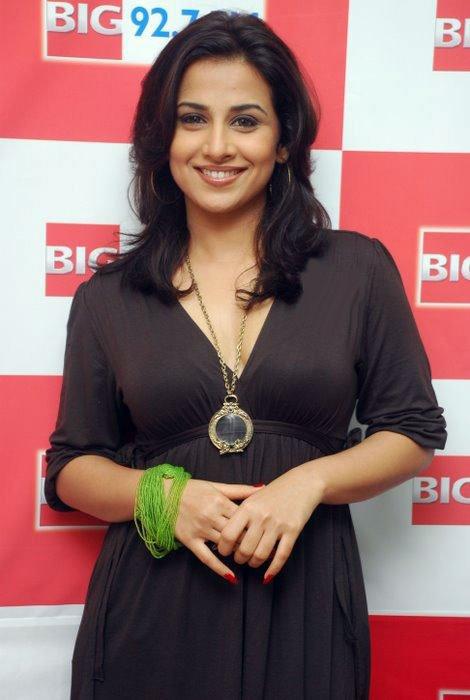 But the actress, who entered filmdom with the "Parineeta" remake, has no intention of working in a "Mother India" remake.
"I don't think anybody would even dare to remake 'Mother India' and if someone does then I will salute him, but I will not do it. It is unachievable, really," Vidya 35, told reporters at the unveiling of the cover page of the magazine.
"Mother India" is known for Nargis Dutt's power-packed performance as a righteous mother, who shoots down her son, played by Sunil Dutt, whom she married after the movie, for being on the wrong side of the law.
One of the most expensive project of its time, the film is said to be a remake of Khan's 1940 movie "Aurat" and it was India's first submission for the Oscras for the Best Foreign Language Film in 1958.
Talking about dressing up as Nargis in the same look, Vidya said: "It's an honour for me to have recreated those two images. One is the image of Nargis from 'Mother India' and when you think of those iconic images from the Indian cinema over time, it definitely features in the top 3."
"The other image we recreated was 'Sahib, Bibi Aur Ghulam' and I remember seeing that picture when I was in school and finding it extremely intoxicating," added Vidya talking about Meena Kumari's drunk look from the film.
Vidya is currently shooting for "Shaadi Ke Side Effects" with Farhan Akhtar while the first look of her upcoming film "Ghanchakkar" with Emraan Hashmi has already released.
Check out more hot and unseen gallery pics of Vidya Balan in below section: